Sponsors
Industry and Research Organizations can support HiPC at Titanium, Platinum, Gold, and Exhibitor levels. For more information about supporting HiPC, please visit here.
Important Information for Sponsors - Download here
[PDF, 706kB]
HiPC 2012 is co-sponsored by

In cooperation with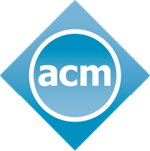 European Association for Theoretical Computer Science - Pending
IFIP Working Group on Concurrent Systems
Manufacturers' Association for Information Technology (MAIT)
National Association of Software and Service Companies (NASSCOM)
Titanium Sponsors
Platinum Sponsors
Gold Sponsors
In Association With
Industry/Research Exhibits
This two-day exhibition session, to be held on December 19th and 20th, will consist of exhibits/presentations from vendor companies and R&D laboratories. The list of exhibitors can be found
here
.